Hey! This is a surprise mid-week email.
I ran into a short Deadpool comic on Facebook that I thought was surprisingly powerful. The theme is suicide, which can be a scary topic for a lot of us. It's a bit irreverent (which is classic Deadpool), but I appreciated how it handled this topic.
The context here is that Deadpool finds someone who is contemplating jumping off the roof of a building. For those who may be unfamiliar, Deadpool has a reputation of being very crass and quite frankly insane. The irony here is that he is typically someone who does a lot of killing but ends up flexing a different muscle by trying to save someone in this story arc.
Anyways, I hope you enjoy it.
Comic: Deadpool Vol.5 #20

Writer: Gerry Duggan

Penciler/Inker: Matteo Lolli

Colourist: Guru-eFX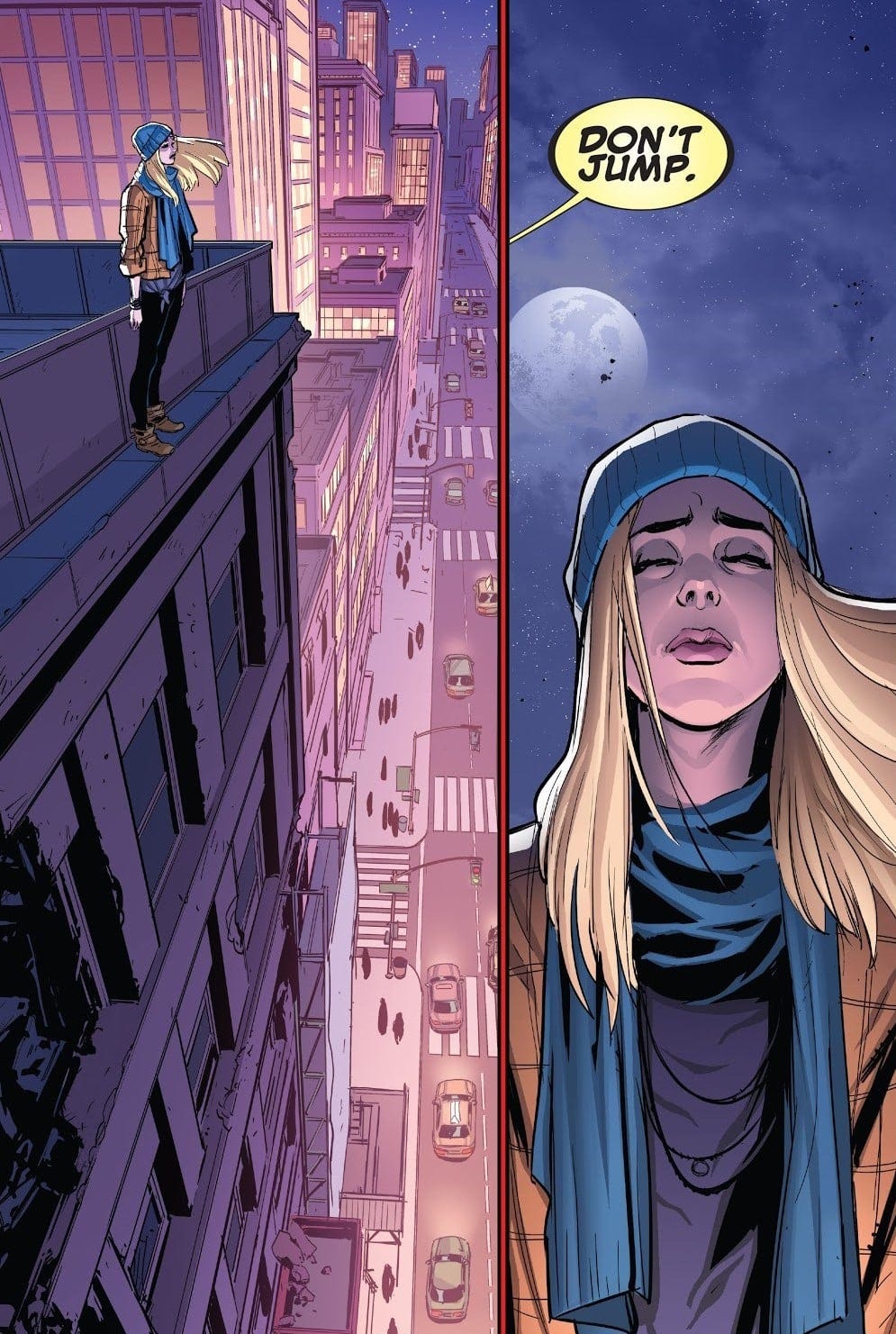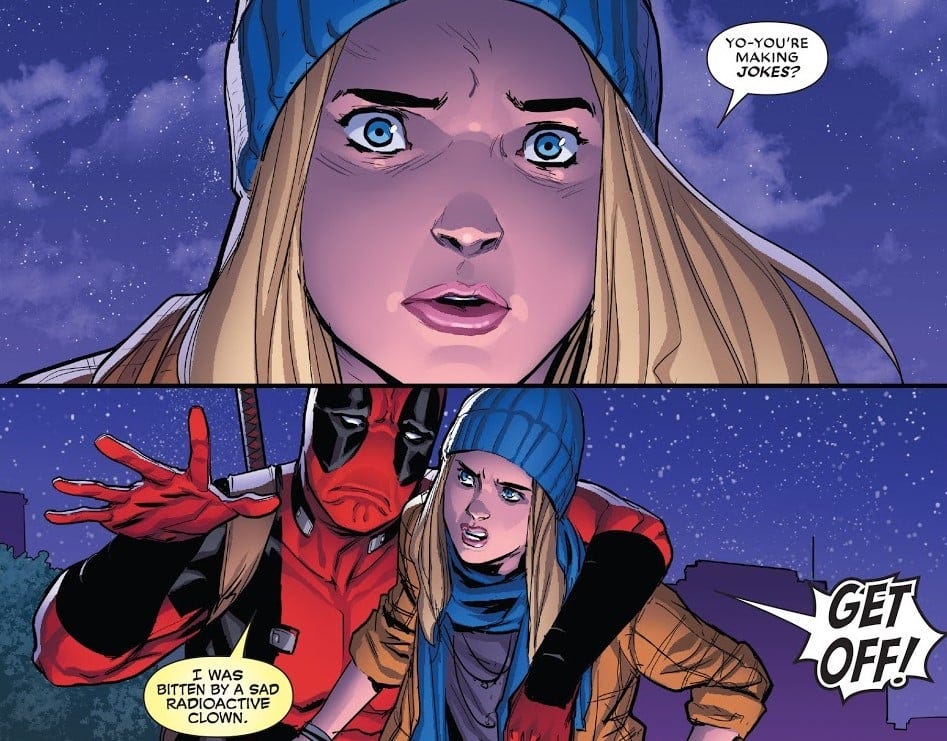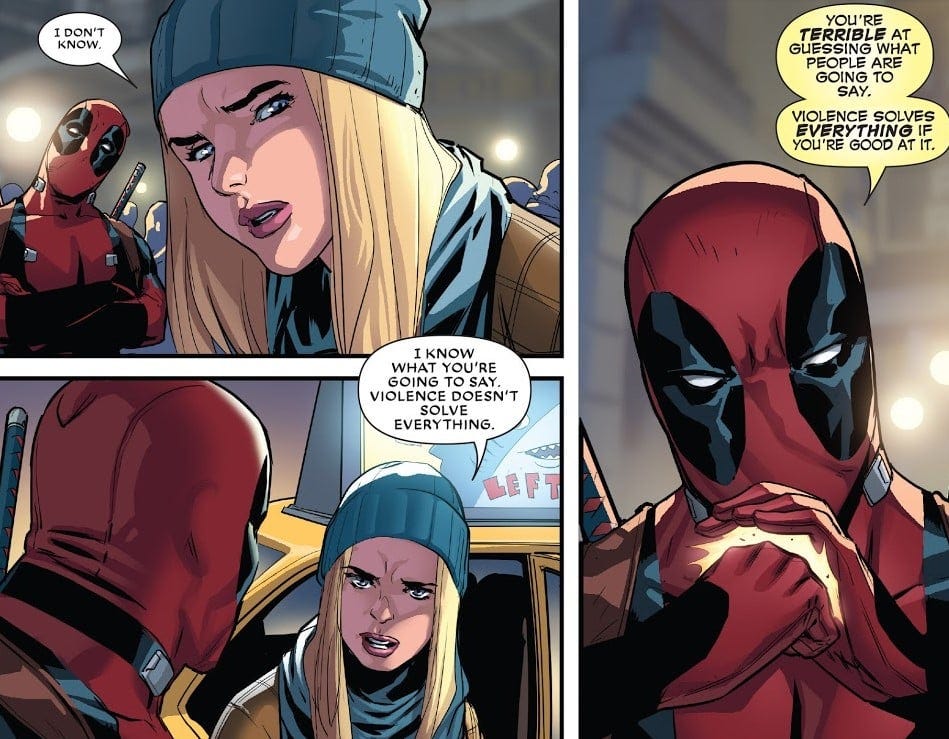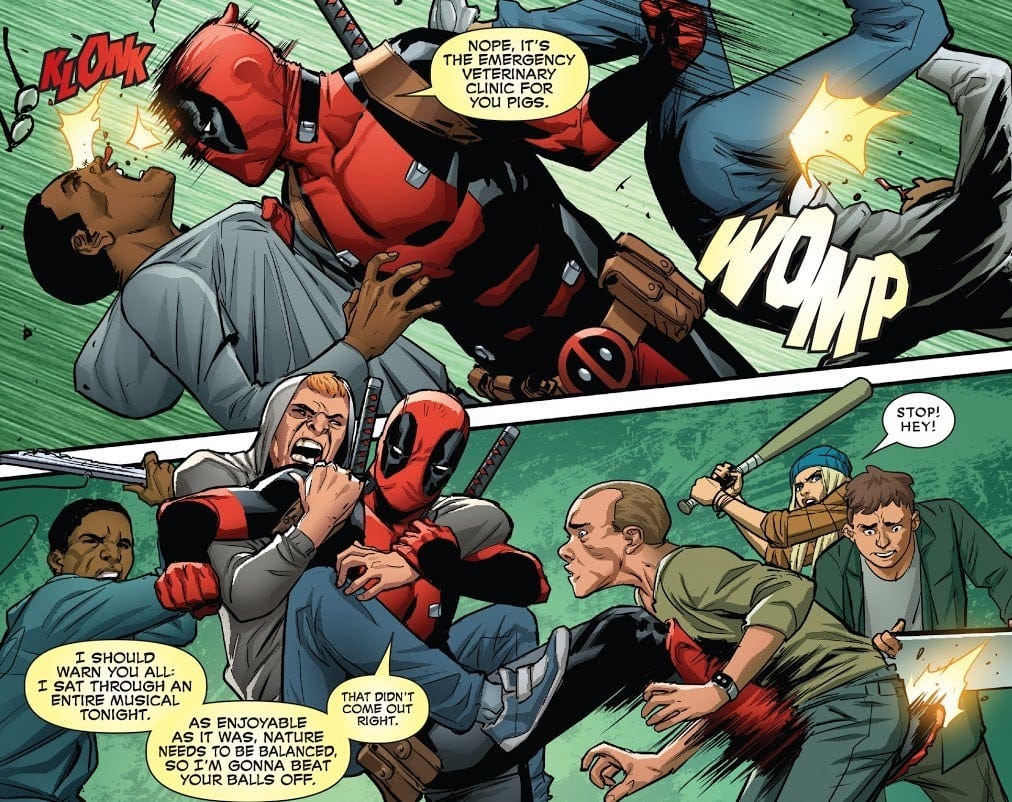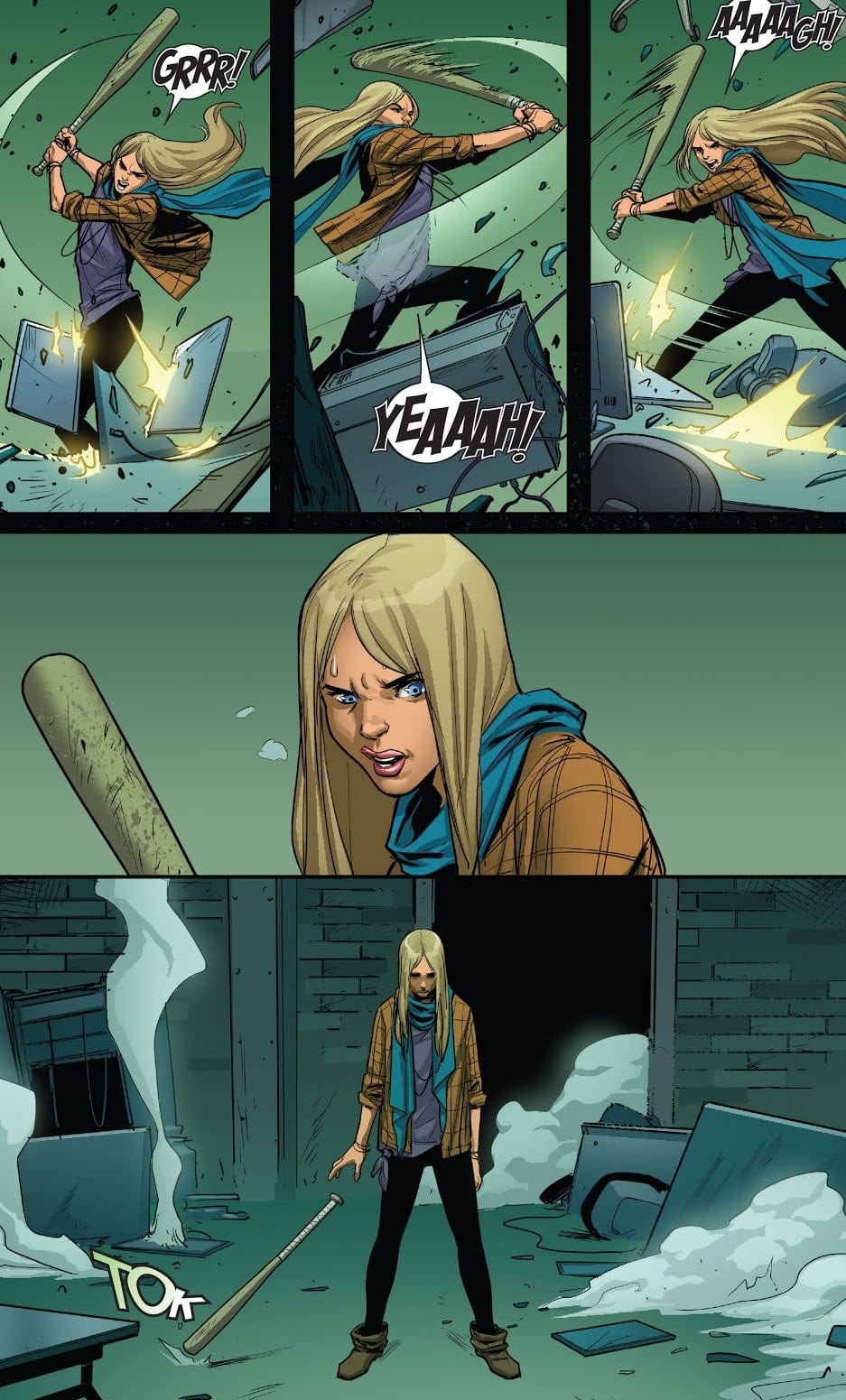 Final Thoughts
Here are some insight I gleaned from the comic:
I liked that Deadpool was able to just talk to Danielle like he would anyone else by joking around with her.

I appreciated that he spent time with Danielle.

I wonder if fighting the bad guys made her feel empowered.

I loved that Deadpool admitted that he didn't have the tools to help her and took her to a place that did.

Helping someone in that situation is hard. Even for someone with superhuman powers.
What were some of yours?